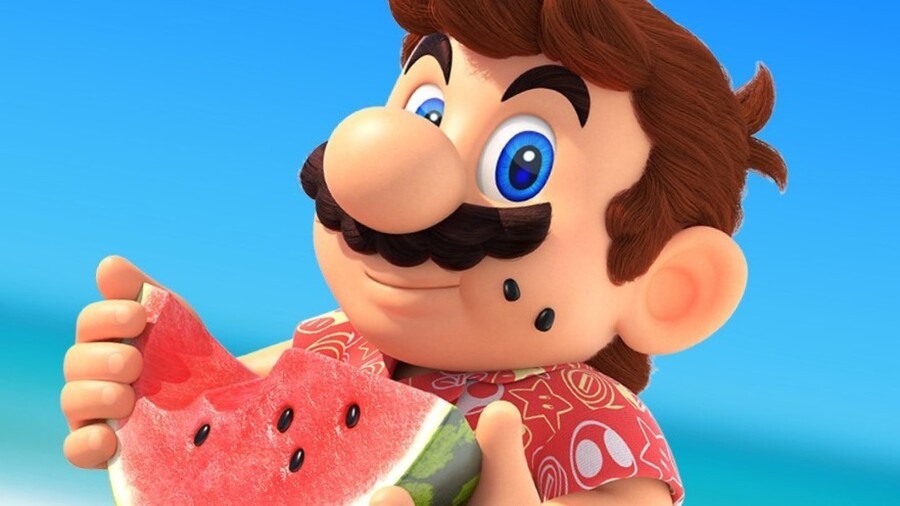 The cancellation of E3 2020 due to the COVID-19 pandemic this year created a vacuum in the middle of the 2020 video gaming calendar. Various online E3 'alternatives' have sprung up to fill the void and this guide is designed to help you navigate a summer schedule that has become quite busy.
Below you'll find all the upcoming video game events planned for Summer 2020, or the ones that stand a chance of featuring Nintendo Switch games in some capacity. These include conferences, online 'festivals' and other E3 2020 substitutes and peripheral events. Obviously, Sony and Microsoft will have reveal events for PS5 and Xbox Series X respectively – head to our sister sites Push Square and Pure Xbox for more information on those.
We'll update this list as new ones are announced or dates change. Due to current events, some of the original dates were postponed – check back for new information as we get it. It's also worth noting that several of these events come under the umbrella of others – we've listed them all individually below.
Summer 2020 Gaming Events – E3 2020 Alternatives Full List
Indie Live Expo Saturday 6th June 2020
Times: 11:50am BST / 12:50pm CET / 6:50am ET / 3:50m PT / 8:50pm AET / 19:50-23:00 JST
Event details: A smaller scale 3-hour event from Japan that will be streamed on YouTube and other platforms. It promises a special concert by rock drummer Dainashi including music from Undertale, information on upcoming indie titles and special messages from the likes of ZUN, Toby Fox, SWERY, Kazuya Nino, Shuhei Yoshida and Jenova Chen. Here's a small except from the official site:
INDIE Live Expo will be held here in the Far East island country of Japan and streamed to all of our friends throughout the world who love indie games.
Our program will feature information on not only Japanese indie games, but indie titles from a wide variety of other countries as well.
Our goal is to create a livestream for the purpose of facilitating new experiences, friendships, and discoveries for people around the globe.
Developers confirmed (partial list): Inti Creates, Playism
Limited Run Games #LRG3 (originally Monday 8th June 2020, now TBA)
Times: TBA
Event details: Originally scheduled for 8th June, Limited Run has confirmed that its LRG3 conference with announcements of upcoming physical releases will be broadcast at "a later date" as announced via Twitter:


We will not be hosting our yearly LRG3 show on Monday, June 8 as originally intended, but rather a later date to be announced next week. Thanks for your patience!— Limited Run Games (@LimitedRunGames) June 4, 2020

We'll update when we know more.
Developers confirmed: TBA
Escapist Indie Showcase, Thursday 11th June – Sunday 14th June 2020
Times: 8pm BST / 9pm CET / 3pm ET / 12pm PT / 5am AET (Sat)
Event details: A 2-hour Nintendo Direct-style presentation and post-show coverage over the following three days featuring over 70 indie games. Here's a description from the official announcement:
Our completely digital event will begin on June 11 with a "direct"-style showcase on YouTube, where we'll be showing off over 70 different indie games from developers all around the world. The showcase will include new reveals and lots of gameplay, and we even had developers create short little developer diaries so you could meet the passionate people behind the games you'll be playing.
Following the Indie Showcase, from June 12 – 14 we will be providing post-show coverage on YouTube and Twitch featuring many of the games you saw in the showcase via in-depth hands-on demos, pre-recorded gameplay videos, and interviews with the developers.
Developers confirmed: TBA
EA Play 2020, Thursday 11th June 2020
Times: 12am BST (Fri) / 1am CET (Fri) / 7pm ET / 4pm PT / 9am AET (Fri)
Event details: Electronic Arts reveals new games, perhaps even something for Switch. Here's the description from the EA Play website:
EA Play Live 2020 is about connecting players around the world and bringing them closer to the game franchises they love. During this year's digital event, we'll showcase our games through a live broadcast, community content, and more.
Developers confirmed (full list): EA, of course
Guerrilla Collective, Saturday 13th June – Monday 15th June
Times: 6pm BST / 7pm CET / 1pm ET / 10am PT / 3am AET (Sun)
Event details: Originally scheduled for 6th – 8th June, here's the official description from the Guerrilla Collective website:
Online digital games festival to reveal fresh announcements, trailers and reveals from some of the hottest publishers and developers around the world! The Guerrilla Collective is hosted by Greg Miller and produced by Media Indie Exchange (The MIX) with Kinda Funny Games Showcase.
Developers confirmed (partial list): 11 Bit Studio, Head Up, Humble Bundle, Nightdive, Paradox Interactive, Raw Fury, Rebellion, SEGA, Thunderful
IGN Summer of Gaming, Monday 8th June 2020 – Wed 24th June (TBC)
Times: TBC
Event details: An umbrella event encompassing several of the others here as well as bespoke reveals, livestreams, interviews and reveals. Originally set for 4th June, the exact schedule is up in the air at the moment – we'll update this when IGN announces what's happening. Here's how the event is described by IGN itself:
…a digital event coming in June 2020 where people from all across the game industry come together to bring you the latest updates, announcements, and fresh looks at up-and-coming games and next-gen console hardware.
Developers confirmed (partial list): 2K, Square Enix, SEGA, Bandai Namco, Devolver Digital, THQ Nordic
Future Games Show, Saturday 13th June 2020
Times: 10:30pm BST / 11:30pm CET / 5:30pm ET / 2:30pm PT / 7:30am AET (Sun)
Event details: An multi-platform show (with a sister PC Gaming show) showcasing upcoming games. Here's the description from the original announcement on GamesRadar:
The Future Games Show is an hour-long broadcast containing exclusive trailers, announcements, and deep dives on existing AAA and indie games, focusing on current (and next-gen) consoles, mobile and streaming platforms. The Future Games Show will take place in June during the former E3 week, supported by exclusive news, previews and interviews from the editorial team at GamesRadar.
Developers confirmed: TBA
1st Day of the Devs, Monday 22nd June (2nd Day on Monday 20th July)
Times: 4pm BST / 5pm CET / 11am ET / 8am PT / 1am AET (Tue)
Event details: Presented by Double Fine and iam8bit and in association with Summer Game Fest, this developer showcase highlights a whole bunch of upcoming games, big and small. Here's a snippet of official blurb:
As part of Summer Game Fest, the all-digital multi-month global gaming festival, iam8bit and Double Fine will be producing two Day of the Devs digital events.
Developers confirmed: TBC, but expect a bunch of indie game luminaries
New Game + Expo (NGXP) Tuesday 23rd June 2020
…an online showcase of new and upcoming releases from a coalition of developers from around the world. Featuring a diverse assortment of dozens of titles spanning every genre from action to puzzle-solving and even storytelling, this is your glimpse into what's next from your favorite publishers!
Developers confirmed (partial list): Aksys Games, Arc System Works, Inti Creates, Natsume, NIS America, SEGA, Atlus, SNK, Spike Chunsoft, Grasshopper Manufacture, WayForward
BitSummit Gaiden, Sat 27th June – Sun 28th June 2020
Times: TBA
Event details: An online festival of indie games that's set to include interviews, livestreams and downloadable demos. Here's the description from the official announcement:
BitSummit Gaiden (Gaiden loosely translates to "side-story" in Japanese) will be BitSummit's first foray into an online event and aims to preserve the spirit of BitSummit through digital mediums. Gaiden will be a celebration of indie games from all over the world, streamed live through BitSummit's Twitch channels with the new BitSummit Discord serving as its "virtual show floor". Fans of indie games will be able to chat with indie developers, watch live streams of Let's Plays from some of the largest media outlets and most popular influencers in the world, download and play demos of games from a selection curated by the BitSummit committee, and take part in contests to win prizes.
Developers confirmed: TBA
Tennocon (Warframe), Saturday 11th July 2020
Times: TBA
Event details: A Warframe-specific event for fans of the game by developer and publisher Digital Extremes. Here's the description from the Tennocon website:
Join us on July 11 as the Origin System unites for TennoCon 2020! Share in the digital excitement and tune in for an action-packed all-day stream. More details will be available soon, so prepare your Squad and keep your ears open.

In anticipation of the big day, get exclusive items with the TennoCon 2020 Digital Pack or TennoCon 2020 Merch Pack! A portion of the proceeds will be donated to Autism Ontario London and Alzheimer Society London and Middlesex.
Developers confirmed (full list): Warframe developer Digital Extremes
Ubisoft Forward, Sunday 12th July 2020
Times: 8pm BST / 9pm CET / 3pm ET / 12pm PT / 5am AET (Mon)
Event details: A conference from Ubisoft that will probably stick to the same formula as its annual E3 offering. Here's how the company described it in its official announcement:
Get ready for an E3-style showcase with plenty of exclusive game news, exciting reveals, and much more.
Developers confirmed (full list): Ubisoft, natch
2nd Day of the Devs, Mon 20th July
Times: 4pm BST / 5pm CET / 11am ET / 8am PT / 1am AET (Tue)
Event details: See previous 22nd June entry for details
Summer Game Fest, May – August 2020
Times: May – August 2020
Event details: Finally, Summer Game Fest is a 'season' of events organised by Geoff Keighley that collects many of the summer's online events under a single banner, including Gamescom Opening Night Live on Thursday 27th August.
Taking place between May and August 2020, here's the description from the Summer Game Fest website:
Bringing the world together to celebrate video games from the comfort of home. Summer Game Fest is a season of digital video game events from publishers, select playable content, in-game events, and more to be announced.
Developers confirmed (partial list): 2K, Activision, Bandai Namco, Bethesda, Blizzard, CD Projekt Red, EA, Private Division, Square Enix, WB, Epic Games, Ubisoft
---
Have we missed anything? Let us know in the comments and be sure to check back for updates to the Summer gaming schedule.