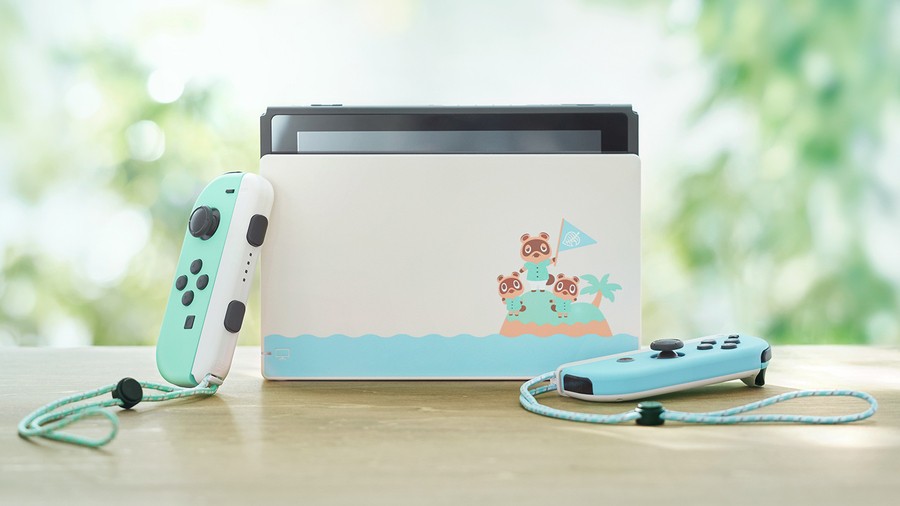 New stock of the lovely but elusive Animal Crossing-themed Switch console appeared in Australia this morning, but sold out within a matter of minutes.
Since launching alongside Animal Crossing: New Horizons, this fancy Switch system has been incredibly hard to find in the wild. Limited restocks have previously been promised in the region, giving fans hope that they might well be able to claim one, but it would appear that stock levels are still a long way away from meeting demand.
This morning's stock was spotted by Vooks, who then reported that it had sold out again just two minutes later.
It went already >_> https://t.co/8SsMPiHqCQ— Daniel Vuckovic (@VOOK64) August 4, 2020
Back in March, a product description spotted on Nintendo's Hong Kong website suggested that more systems would be produced in the future, stating that the units "are not limited in quantity". We sure hope that a major restock is indeed on the way, but if you're desperate to get your hands on one, we'd encourage you to keep a keen eye on all major retailers and jump on one if you get the chance.
Have you had any luck tracking down an Animal Crossing Switch? Are you still on the lookout? Tell us below.